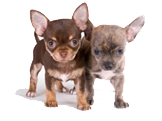 Training Tips
Puppy training
Start young! The younger the better. Do not wait to start setting behaviors. Make bad behaviors stop at a young age.
Rewards are earned not given. To start off on the right foot make sure your puppy is working for his rewards. Rewards can be but are not limited to treats toys, verbal and physical praise. Start off with basic exercises like sit, down, come, etc. Make puppies work for the rewards given to them.
Stay consistent. The more consistent you are the faster your puppy will understand what he/she should be doing for you and what you want out of him/her.
Use a crate to house train. One of the most overlooked puppy training tips is using a crate to house train. By teaching your puppy to enjoy his crate through positive association and rewards, he will be happy to stay in his crate when you are not at home to prevent accidents. Once your puppy is taken out of his crate, he should be taken outdoors to use the bathroom immediately.
Private lessons or group classes will allow you to develop the best relationship with your puppy. It's all about maintaining a balance between you and your dog. Contact us to learn more.
Train in different locations. Practice commands in the house, yard, and with the dog on leash at a neighborhood park. If you vary the locations in which you train, the more likely your dog will obey you wherever you are. Training in different locations will also aid in properly socializing your puppy which is crucial for their fundamental obedience.
Train your puppy as you play with it. For instance, if you are playing fetch with a ball, ask your puppy to "sit" before throwing the ball. Say "come" as he/she returns with the ball. This reinforces your formal sessions, and since playtime is fun, it will help the dog learn to associate obedience with something pleasant.